our mission
A minimalist approach to skincare. Our mission is to create pure, natural and sustainable personal care products that you can feel good about using.
why choose lumi basics
At lumi basics, we believe that skin care should be simple, accessible, and always eco-friendly. We pride ourselves on being upfront and transparent in everything we do. from ingredients to packaging, we craft all of our products with both your skin and the environment in mind. our formulas use only 10 ingredients or less and you will never find preservatives, fillers, sulfates, phthalates, fragrances, or any other harmful ingredients in our products.

we skip individual product boxes the keep our environmental footprint to a minimum and always house our products in glass containers with little to no plastic. we reuse shipping materials whenever possible and offer refill and "label free" programs to make our product offerings truly zero waste.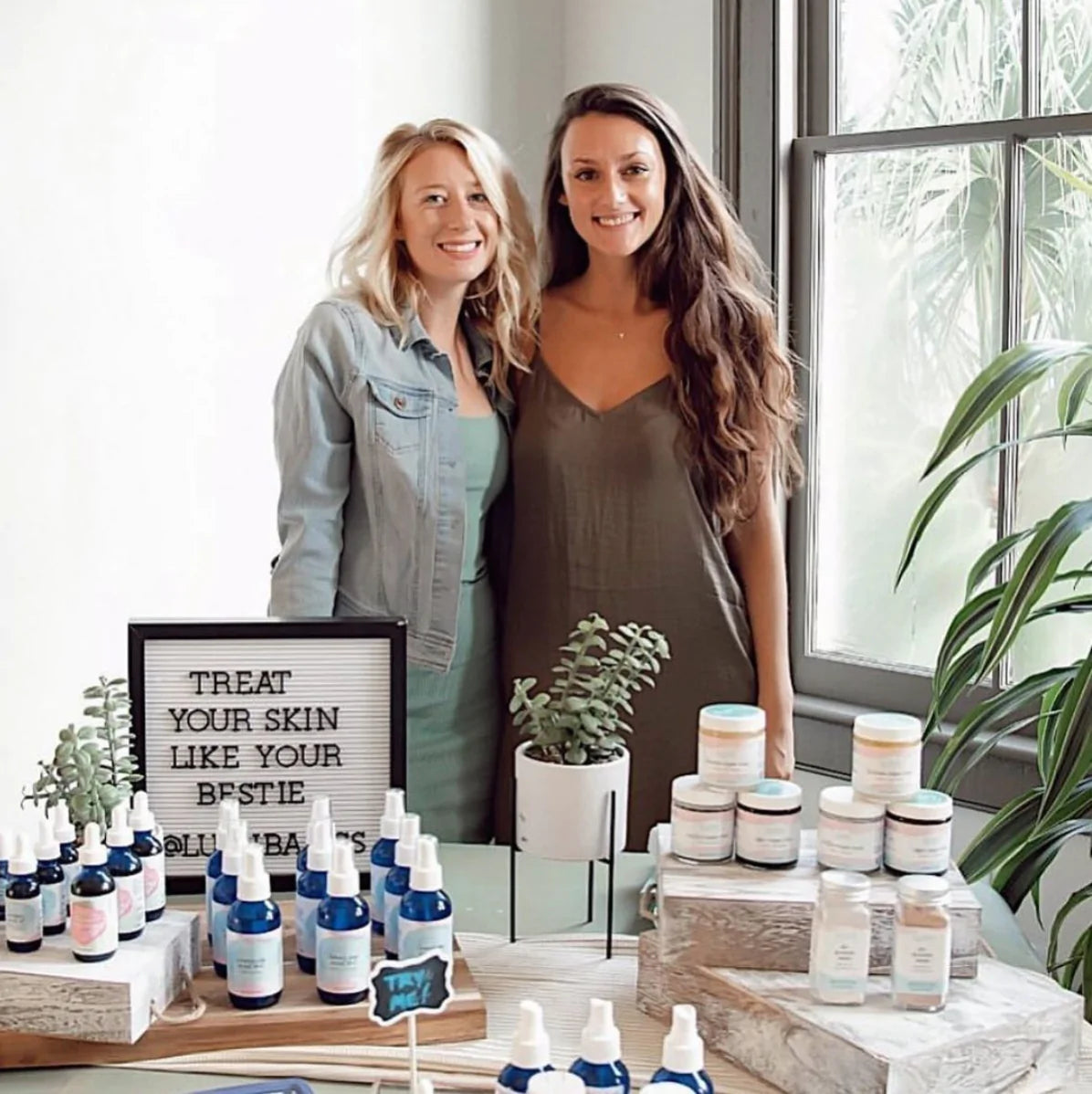 behind the brand
brittani and rachel met while working for a health + wellness driven company. both obsessed with natural, holistic skincare and other wellness products, we always dreamed of starting our own business offering the skincare products that we had already been testing and using ourselves for years.

being in the wellness industry, we were able to see companies that were marketing themselves to be "healthy" or "sustainable" often wasn't the case. we knew that we could do better but we weren't sure how to start. When we were both suddenly let go from our jobs, we know it was time. that was the day lumi basics was born and we never looked back.